Green

Initiatives at Wing Creek
Wing Creek Resort, located in the heart of an incredibly beautiful part of BC, is known for its beautiful natural setting and pristine environment. We are committed to environmental preservation on every level and have created our resort to ensure environmental sustainability and to attract owners and guests who appreciate and support our values and mandate.
Since 2004, Wing Creek Resort has made a concerted effort to follow accepted green standards and has made every effort to minimize the environmental impact of our business; from design and construction through to our Vacation Rental Management Program and resort operations. Our initiatives enable us to operate an environmentally friendly resort and provide an authentic Canadian vacation experience to guests from all over the world.
We pledge to continue our focus on keeping Wing Creek Resort a Green Retreat as it expands into a Green Community. Our designs of buildings, facilities and amenities each take the environment into account, as does every aspect of our operations. Our green practices also ensures that we do not negatively impact watersheds or wildlife.
Environmental steps include reduced use of: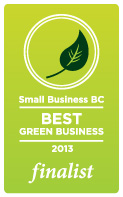 electricity
water
fuel
shipping
transportation
landfills
all materials from construction materials to paper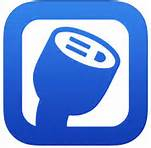 Wing Creek Resort offers free on-site EV charging for guests of the resort. We also offer a 20% discount on accommodations for EV drivers and a 10% discount on accommodations for hybrid drivers. Thank you for your environmental choices!
---
We live and operate our business in one of the most beautiful pristine environments on earth. We take our responsibility to sustainability very seriously. We are proud to be taking a leading role in the sustainability movement in an area that already prides itself on environmental leadership.
We believe that tourism, which is one of the greenest industries in the world, is the key to future economic development and sustainability here. In this area of pristine natural beauty, there is a constant reminder to always keep the environment at the forefront when planning for future community growth and general economic development. It makes sense to us, to our community and to our guests.
We welcome the opportunity to share our eco-friendly resort with you and invite you to become part of Wing Creek, one of the greenest living and tourism choices anywhere in the world. Come for a day or for a lifetime. Help us make a difference.